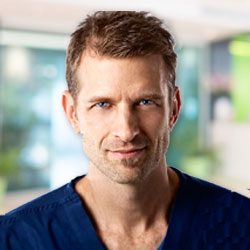 Internal Medicine Physician & Medical Director
Dave Kuhn, MD
Dr. Kuhn serves as the Medical Director for Integrative Health Care and Physical Medicine in central Florida. Considered a modern polymath, he is also an artist, architect, physician, historian, film producer, political theorist, inventor, entrepreneur and writer. He designed the Evolution Diet, recognized as the definitive modern application to the perfect evolutionary human diet.
Dr. Kuhn has been awarded both Compassionate Doctor Certification and Patient Choice Award by Vitals.com and 5-star Physician status by Healthgrades.com. His dynamic and revolutionary approach to health and wellness combined with his well-known compassion and humor has distinguished Dr. David Kuhn as a new star in the health industry. He holds numerous affiliations including active membership in the American Academy of Anti-Aging Medicine, the Institute of Functional Medicine, and the Alliance for Natural Health.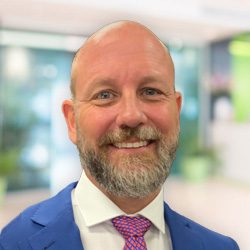 Executive Director & Chiropractic Physician
Chiropractor Preston Bare D.C.
Dr. Bare, a native of Ocala, is a graduate from the University of Florida with a degree in Exercise Sport Sciences. Dr. Bare has been in the medical field for over 20 years and has extensive training as an Exercise Physiologist, performing physical therapy on industrial athletes. Dr. Bare also has experience in managing an Urgent Medical Care Facility.
After being in the medical field, Dr. Bare found his true passion in Chiropractic. A graduate of Palmer Chiropractic, Dr. Bare has been in practice for over 10 years and has committed himself to taking care of his community with a Total Wellness approach. He has had the privilege of treating many NFL Athletes, NBA Dancers as well as World-Class Equestrian Professionals and is driven by the successes of improving these patient's function. Dr. Bare is a Wellness Consultant, for our community, and a member of the Foundation for Wellness Professionals. He, with his wife Cacy, and daughters Londyn and Leightyn, enjoy spending time outdoors, whether it be fishing or sitting on the porch as a family. Dr. Bare and his family have all experienced the benefits of Chiropractic Care and enjoy seeing others travel down their own path to Total Wellness.
Chiropractor
Nick Duke D.C.
Nick Duke, a native of Florida, obtained a bachelor's in Biology and Psychology at Middle Tennessee State University. Nick Is a proud graduate of Palmer Chiropractic awaiting to take his Florida state board. He specialized in working with performance athletes with 1000 hours of extracurricular studies in Neurology, Trauma, Palmer Package, and Gonstead.
He worked for 3 years in a trauma setting where he helped 3000 personal injury patients, all while aiding and helping Traumatic Brain Injuries patients. Nick has diagnosed over 1,000 neurological and concussed patients with knowledge and experience in working with a traveling neurological team throughout Florida. Nick is pursuing his neurological and sports diplomat. His mentors are some of the top chiropractic neurologists in the nation. Nick has a wife and 3 children that are ages 1, 2, and 8. He is an avid golfer and was a collegiate athlete.
Jennifer Aldamuy, APRN
Jennifer is a Florida native. She is Board Certified in Adult Primary Care from Vanderbilt University, and member of the prestigious Sigma Theta Tau . She has over 12 years of experience in internal medicine and pain management. Jennifer helps patients in a variety of ways using minimally invasive pain management techniques in conjunction with chiropractic care, physical therapy and alternative medicine.
She believes that multiple modalities are beneficial and almost always necessary to assist clients in achieving their maximum improvement.
Operations Manager
Christine Faile
Christine has her BS in Health Administration. She started her healthcare career as a case manager at a chiropractic office in Palm City, Florida. After two years she assisted in the medical integration of that practice. She joined our team 5 years ago when she moved to Ocala.
Christine and her husband have two beautiful children. Christine's hobbies include traveling and outdoor activities like floating down the Rainbow River and all things Key West. Her love for animals is a pure indication of her kind heart to help anyone in need.
OFFICE HOURS
---
Monday
7:30am - 12:00pm
2:00pm - 6:00pm
---
Tuesday
8:30am - 12:30pm
---
Wednesday
7:30am - 12:00pm
2:00pm - 6:00pm
---
Thursday
2:00pm - 6:00pm
---
Friday
7:30am - 12:30pm
---
Saturday
Closed
Integrative Healthcare & Physical Medicine, Ocala